Time 2 get minted!
June 5, 2018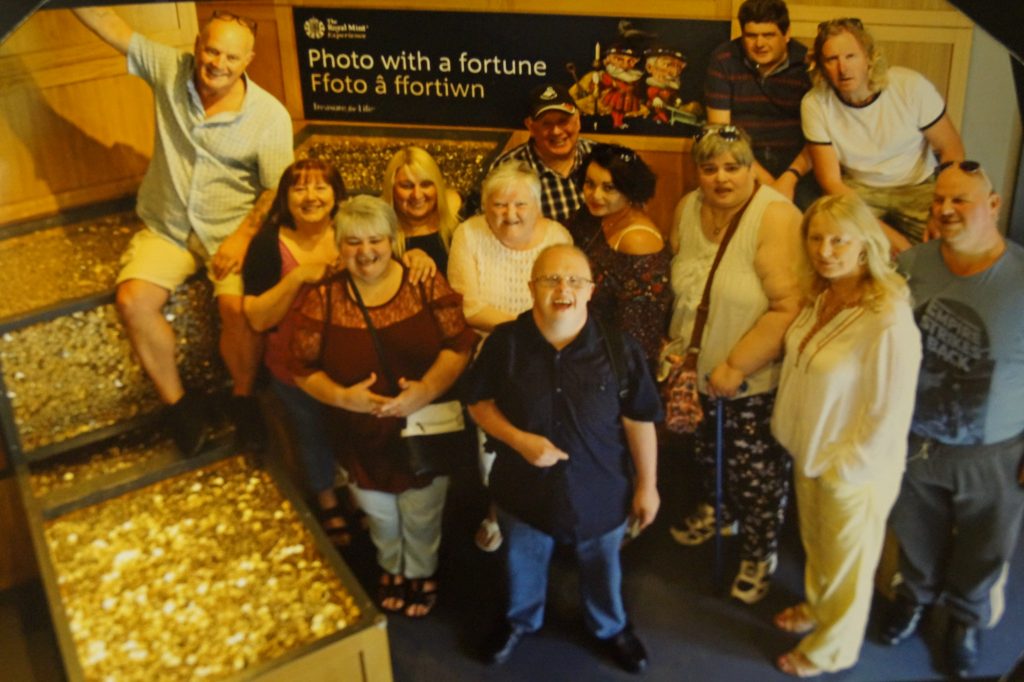 On the 23rd May 2018 we visited the Royal Mint. We paid by Time Credits x2 per person entry. This saved us a lot of money, which would normally be the cost of £13.50 per person.
We had a guided tour which we enjoyed, although I enjoyed the day out, it wasn't really my cup of tea. We had our photograph taken with a Million pound coins.
I found it annoying because there were no areas for us to eat our sandwiches and we had to eat them in our cars, which was hot and not much room!
By Marie Williams