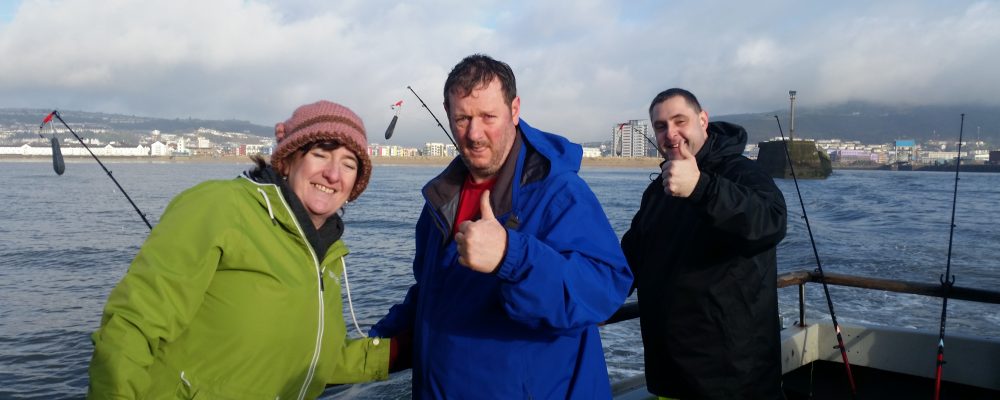 Time 2 Catch are all at sea!
February 28, 2018
The Codfather Paul Sheldon and company had a great time on their first boat trip on Saturday. Will had the highest haul with eleven fish caught!
Apart from a couple of group members struggling to find their sea legs (Rob and Lake Sun didn't wind Paul Smalldon up much about it though!) it was a very enjoyable, and mostly dry day. Keep an eye out for the next date if you'd like to go along -hope you enjoy the photos!