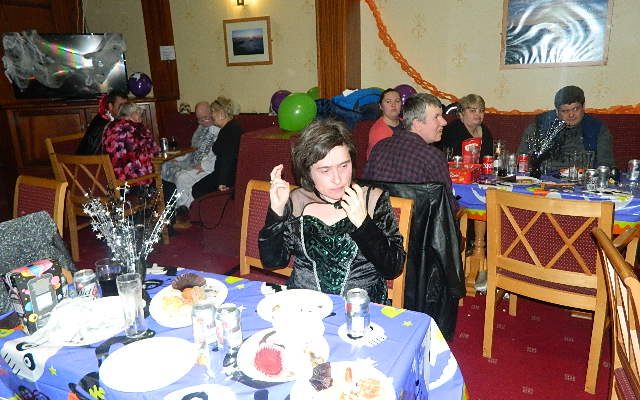 Network 3 Halloween Disco 2017
November 30, 2017
Network 3 recently hosted a Halloween party, and kindly opened the invitation out to everyone in Consortium. There was a great turnout, top costumes on show, and some very ornate pumpkins had been carved for the competition.
'I had a great time,' said Robin of the evening, 'everyone looked great and I went as a ball and chain!'
'I went as Dracula,' added Phil, 'and I tried to sink my teeth into the ladies' necks, like Jaws!'
The pictures below include best carved pumpkin winner Clive, and best costume winner Robert. Well done both!