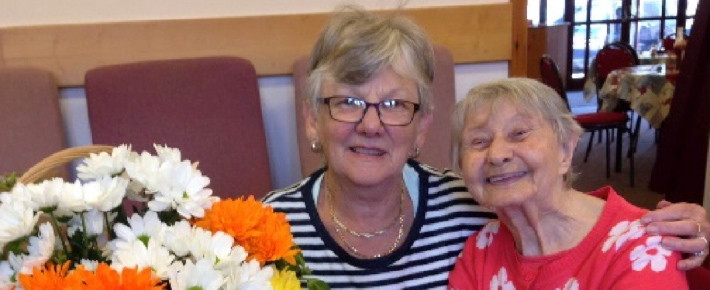 Network 3 – Our Year in 2015
January 28, 2016
We have had a busy year. We have had four new people starting to be supported in the network. We have also recruited a number of new staff. Some people have also reduced their days in day centres.
The beginning of the year we had a network party in the Tree tops which everyone enjoyed. We all got dressed up and had a three course meal with a disco afterwards. This was followed by an afternoon tea to discuss the things that matter to us and how we can make them happen.
As a result, some of us formed a committee to look for a venue to set up a Lunch Club in partnership with Time 2 Meet to take place every Wednesday.
Four people who live together in central Swansea and their staff team have worked really hard in setting this up. The group now meets on Wednesday morning at a church in Manselton who cater for the club for a small fee with lunch and teas and coffee.
There are now a variety of different activities network members are involved in including a Knitting group in which we make blankets which are sent to 3rd world countries.
There are also Arts and crafts made by network members that they sold at the Time 2 Meet Summer fete together with cakes that people had made. We are hoping to use this money to organise a trip that network members will want to organise.
Members are now making ornaments ready for Christmas.
As a result of this developing relationship between the Lunch club and the church where it is based, Avril made a window decoration for the Church Harvest festival which looked brilliant.
One of our members took part in the Race for Life this year with two of her team.
Our plans for next year are to continue to build on the Time to meet activities in our Lunch Club so that they give even greater opportunities for members to meet each other and organise the things that they want.
We are looking forward to joining a swimming group, and some of our network are looking forward to using a multi-sensory room in the evenings and on weekends.